Experience Living
at New Heights
Crowning the tower for the entire expanse of the 32nd storey is a full-floor, indoor and outdoor amenity level: Stage 8 Sky Club. Sweeping views of the city and water create the perfect setting for residents and their guests to work out or relax and enjoy good company.
Outside on the rooftop terrace, practice yoga, or play croquet or badminton on the green activity space. Gather with friends and family around a firepit and cookout area. Immerse yourself in a relaxing soak at sunset, in a sleek outdoor hot tub with striking views of the cityscape and local mountains.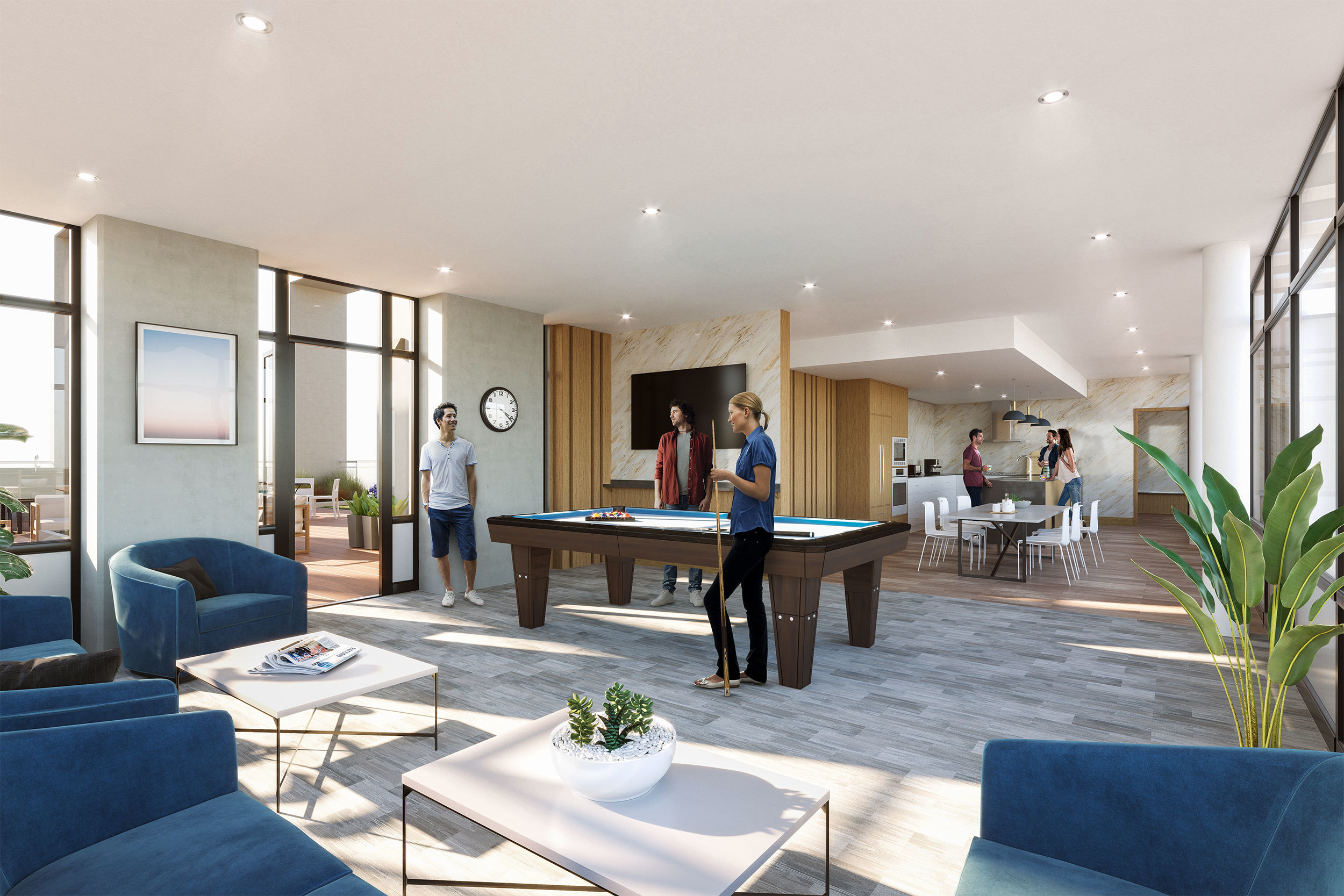 Ovation combines social inclusion with an elevated lifestyle. Residents can kick back in the lounge with views of the river, create a feast in the chef's kitchen, or enjoy the fully equipped fitness facility and multi-purpose room next door.
The amenities continue closer to the ground in a corner park plaza that invites residents and visitors to enjoy a beautifully landscaped oasis in the city. Residents also have access to an open-air children's play space, where you can meet neighbours, and kids can let their imaginations wander.