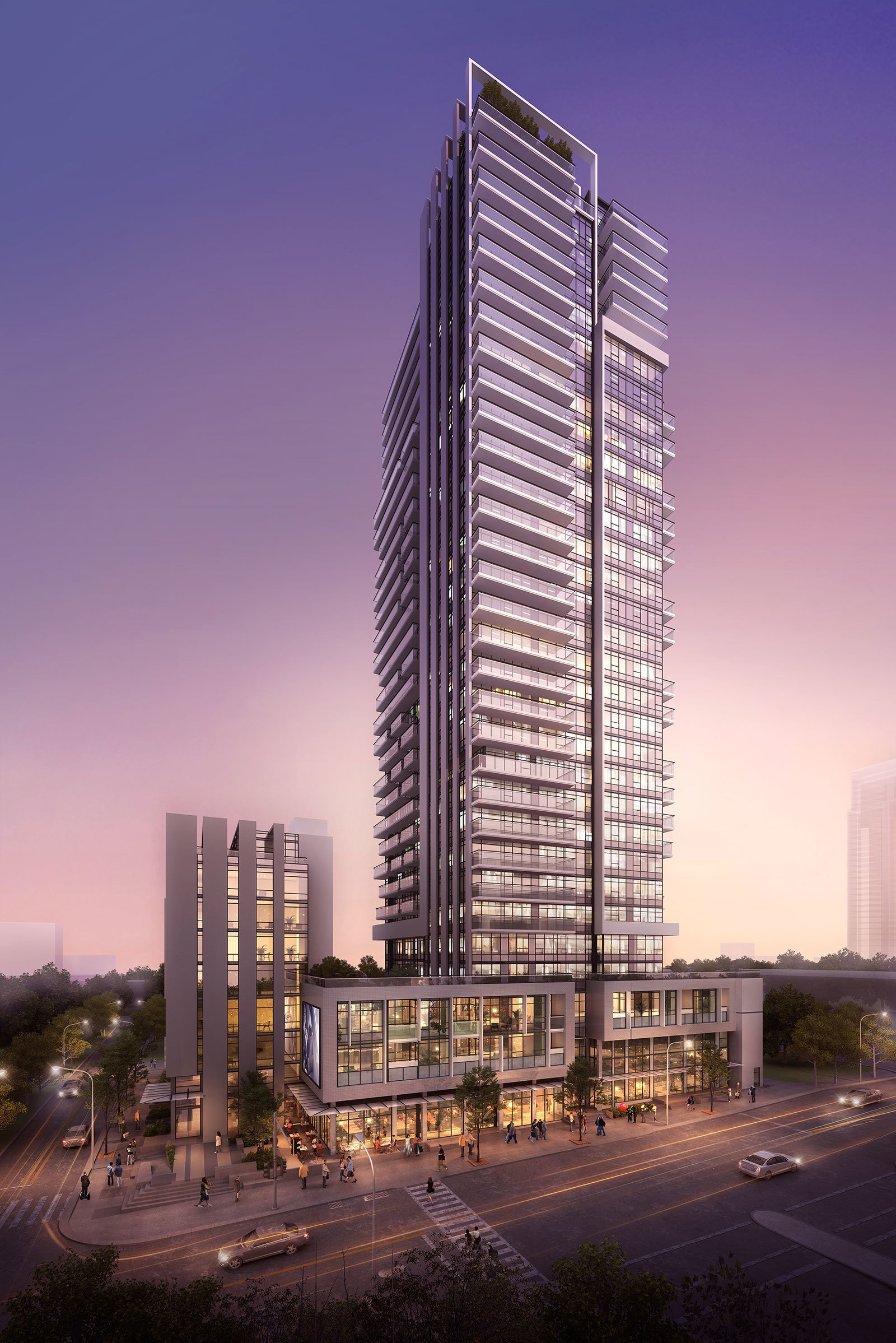 Architectural Achievement
Gracefully designed by GBL Architects, Ovation strikes a composed chord on the New Westminster skyline. A 32-storey tower ascends with confidence above a retail podium, and is balanced by a bold mid-rise that echoes the tower's distinct design cues. Prominent linear expressions scale the sleek façade, with a varied pattern of balconies providing an organic horizontal counterpoint to the strong vertical rhythm. The subtle palette is punctuated with playful notes of coloured glass and thoughtfully curated hard and soft landscaping. Ovation achieves a balance of subtlety and show-stopping allure.
Crowning the tower for the entire expanse of the 32nd storey is a full-floor, indoor and outdoor amenity level: Stage 8 Sky Club.

At the podium level, residents have access to an open-air children's play space, where you can meet neighbours, and kids can let their imaginations wander.